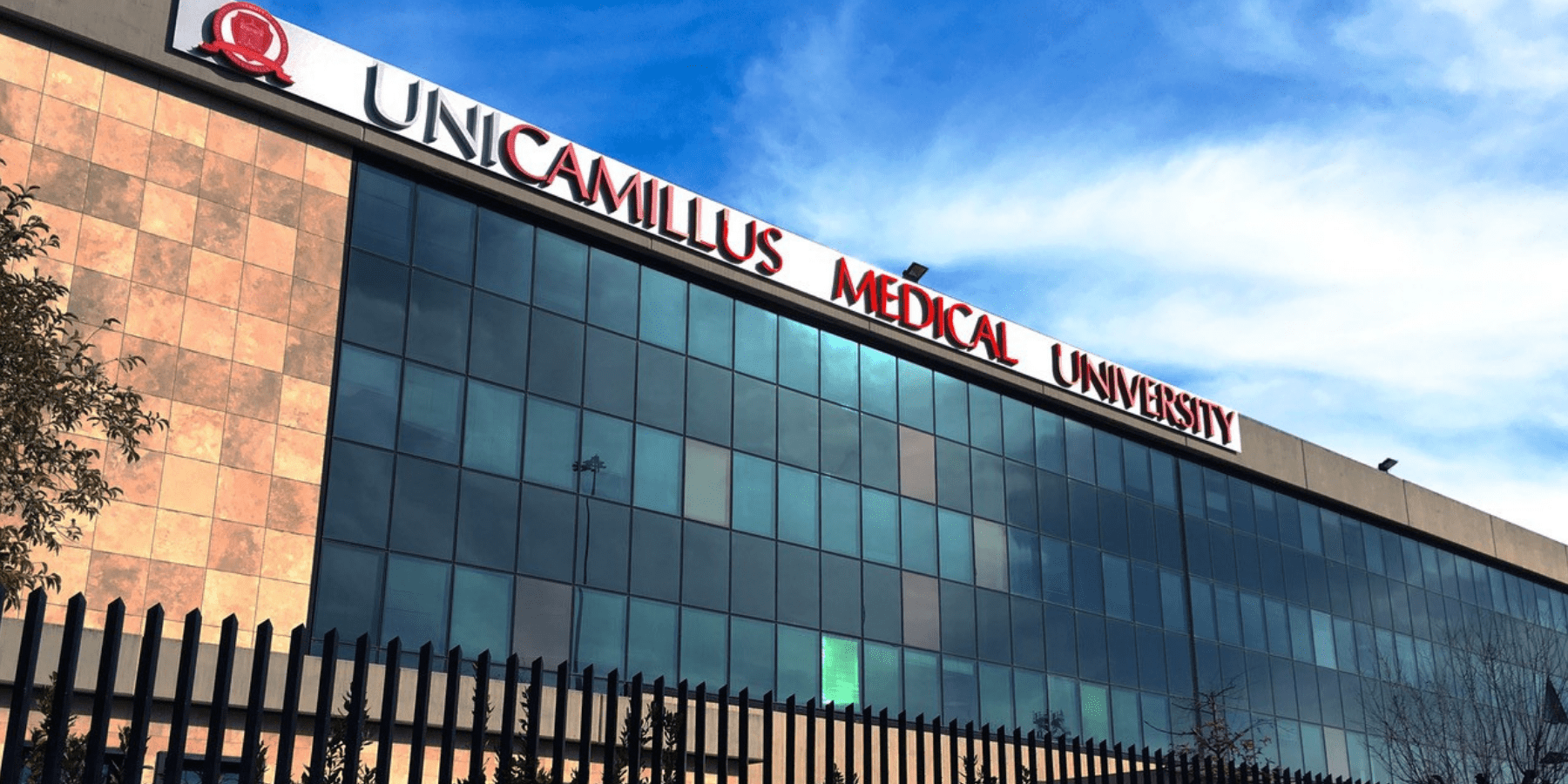 London Medical Academy is now proud to partner with UniCamillus in Rome, Italy with admissions soon open for 2021.
About The University
Saint Camillus International University of Health and Medical Sciences (UniCamillus) – is a university located in Rome which is exclusively dedicated to Health and Medical Sciences.
UniCamillus welcomes students from all over the world and trains them to become physicians or health professionals versatile and focused also on diseases of underprivileged countries and is considered to be one of the best medical universities in Italy.
The mission of the University is inspired by Camillus De Lellis: at the end of the 16th century he contributed substantially to defining criteria and organisation of an efficient healthcare system, by drawing up and implementing the first modern procedure of hospital care, establishing the basic principles of respect and dignity of the patient.
The Courses
The 6 year medical course is identified with the training of a doctor with an international professional profile, characterised by a multidisciplinary and integrated vision of health and disease problems, with an education oriented towards the community, the territory, the global health challenges and fundamentally towards disease prevention and health promotion and with a humanistic culture in its implications of medical interest.
The 6 year Dentistry course imparts theoretical knowledge and technical competences required to practice Dentistry in accordance with the common standards of EU dentistry schools. In particular, all graduates will receive an adequate and excellent education so as to practice Dentistry at the highest level, and also competences directed towards various scientific research specialisations and/or similar thematic areas.
Practical Elements
During the three year degree course, the student is required to acquire the professional specifications in the nursing field by carrying out internships in facilities identified by the degree course council (CCL) and in the defined periods. The internship can also be done in developing countries.
In order to be admitted to the final degree examination, the student must prepare an original thesis under the guidance and responsibility of a professor of the Faculty of Medicine as a supervisor. This activity is defined as a "graduation internship". The student can perform the thesis internship at any Faculty structure or affiliated with the Faculty.
For more information on how we can help you apply to study at this university, please contact us either by phone on +44 2037 406 093 or by e-mail: nick@study-medicine-in-europe.co.uk