We have partnerships with Some of Europe's Top Medical Universities
Within our medical university network we have have several partner universities who we have worked with for several years.
We can fully recommend these universities due to their exceptional facilities, reputation and feedback from our past students. Because of our close relationship with these partner universities, students who apply with us have a better chance of being offered a place to study at these medical schools because of the reputation of our previous students.
Many of our students who have studied at these schools have gone on to have successful careers in the UK and their home countries. When you are considering where you want to study medicine, you should ask us about our partner universities.
We offer free application management to all of the following partner universities, click here to apply.
The University of Warsaw was established in 1809. For over 200 years, the school has produced highly trained doctors. Today it is the largest school of medicine in Poland and one of the most prestigious.
The faculty at MUW has a national and international reputation for the study of medicine in Poland being at the forefront of science and medical practice.
Programs of Study
The University of Warsaw offers a number of programs in English, among them general medicine and dentistry.
This Polish medical university program in English was established in 1993. Today it offers a six-year track in medicine for high school graduates and a four-year track for those with a first degree.
Degrees
Graduates of each of the medical tracks are granted an MD degree and medical certification that is recognized throughout the European Union, North America and most other countries of the world.
Graduates of the University of Warsaw School of Dentistry are granted a Doctor of Dentistry (DMD) degree and certification that is similarly recognized internationally.
Location
The University of Warsaw is located in the capital city of Poland, one of the more dynamic and developing cities of Eastern Europe. Warsaw is a center for political and economic life with social and cultural significance. The city is increasingly highly ranked in the world as an attractive place to live.
Warsaw hosts over 200,000 foreign students a year.
Other European cities are easily accessible from Warsaw by various means of advanced transportation and international airports.
We offer free application management to this university, click here to apply.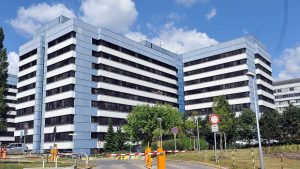 Charles University is the oldest and largest university in the Czech Republic. Founded in 1348, it was the first university in Central Europe. In 1953 three faculties were created out of the single Prague Medical Faculty.
The second faculty of medicine is based at Motol University Hospital, where teaching also takes place. Theoretical subjects are mostly taught at the theoretical and pre-clinical departments in Motol (Plzeňská Campus); some clinical teaching takes place in the clinics and departments of Na Bulovce Hospital and at the Military University Hospital. The students also have internships and practical training in other hospitals.
Teaching also takes place at prestigious workplaces at the Institute for Clinical and Experimental Medicine (IKEM), Military University Hospital Prague, Na Bulovce Hospital and others.
The faculty's main objective is to provide high-quality medical work and increase medical knowledge by training skilled doctors and carrying out research work.
The Second Faculty of Medicine provides secondary school graduates with a six-year full-time course of general medicine. The course in English has been running since 1992 and, besides the standard national accreditation, it is accredited by the Medical Board of California, which makes it easier for the students to apply for jobs in the United States of America.
The curriculum involves theoretical and pre-clinical subjects, followed by clinical subjects, and is identical for both international and Czech students. Subjects in all disciplines finish with credits and examinations.
We offer free application management to this university, click here to apply.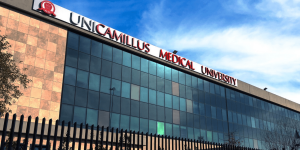 Saint Camillus International University of Health and Medical Sciences (UniCamillus) – is a university located in Rome which is exclusively dedicated to Health and Medical Sciences.
UniCamillus welcomes students from all over the world and trains them to become physicians or health professionals versatile and focused also on diseases of underprivileged countries.
The mission of the University is inspired by Camillus De Lellis: at the end of the 16th century he contributed substantially to defining criteria and organisation of an efficient healthcare system, by drawing up and implementing the first modern procedure of hospital care, establishing the basic principles of respect and dignity of the patient.
The Courses
The 6 year medical course is identified with the training of a doctor with an international professional profile, characterised by a multidisciplinary and integrated vision of health and disease problems, with an education oriented towards the community, the territory, the global health challenges and fundamentally towards disease prevention and health promotion and with a humanistic culture in its implications of medical interest.
The 6 year Dentistry course imparts theoretical knowledge and technical competences required to practice Dentistry in accordance with the common standards of EU dentistry schools. In particular, all graduates will receive an adequate and excellent education so as to practice Dentistry at the highest level, and also competences directed towards various scientific research specialisations and/or similar thematic areas.
Practical Elements
During the three year degree course, the student is required to
acquire the professional specifications in the nursing field by carrying out internships in facilities identified by the degree course council (CCL) and in the defined periods. The
internship can also be done in developing countries.
In order to be admitted to the final degree examination, the student must prepare an original thesis under the guidance and responsibility of a professor of the Faculty of Medicine as a supervisor. This activity is defined as a "graduation internship". The student can perform the thesis internship at any Faculty structure or affiliated with the Faculty.
We offer free application management to this university, click here to apply.
The European University Cyprus, or EUC as it is fondly referred to, was founded in 1961. One of the six faculties of this prestigious private university is the Faculty of Medicine. This Nicosia medical school conforms to the EU guidelines and international standards of education.
The English-language medical degree program lasts six years and is ideal for international students. Upon successful completion of medical studies, graduates can work anywhere within the EU and in various health systems around the world.
In addition to all important disciplines and basic skills, the University of Cyprus medical school focuses on dynamic, innovative teaching methods and competency-based learning.
In addition, they offer first-class equipment, qualified lecturers and the opportunity to apply learning as part of clinical internships from the first year of study.
The latter takes place in the island's private and public hospitals, such as the Larnaca General Hospital. The internships not only serve the professional competence but also as an important entry into patient communication. At the same time, the prospective physicians learn to develop a holistic view of treating diseases.
The new campus of the European University Cyprus is located in the Greek part of the capital Nicosia and offers the perfect conditions for studying abroad. The modern facilities include not only well-equipped laboratories, lecture halls, libraries and student residences, but also a music centre and sports facilities.
We offer free application management to this university, click here to apply.
A small school with a great reputation, this Olomouc university boasts a strong medical programme that added an English curriculum about 20 years ago for the study of General Medicine and recently added its Dentistry program.
Located in central Moravia, Palacký University in Olomouc's graduates are well respected and practice medicine and dentistry in hospitals and institutions around the world, including the Mayo Clinic and Harvard University.
Nearly 2000 students in medical fields choose to study here due to the Olomouc university's excellent record in education and research, with about 400 learning in English.
Approximately 70-80 new students enroll each year in the English medical program with another 15-20 enrolling in the dentistry program, with a total of about 400 current students. This is in addition to nearly 1500 Czech students in the Czech program.
Palacký University of Olomouc is a progressive institution, emphasising an individual approach, and has become one of the fastest growing schools of its kind. Its Faculty of Medicine and Dentistry has been instructing students in conjunction with the university hospital Olomouc and boasts 44 departments with more than 750 teachers. It prepares students for clinical practice so that care and kindness are part of patient care.
We offer free application management to this university, click here to apply.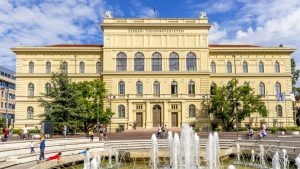 The University of Szeged (SZTE) is one of Hungary's leading international higher education institutions. Located in the sunniest city of Hungary, often named the "City of Sunshine." it has a rich history dating back to 1581. Szeged, as a cultural university town, attracts thousands of young people due to its lively, urban lifestyle and colourful festivals.
The University of Szeged Medical School has over 1000 students from countries all around the world. It has fostered strategic partnerships with a number of industry organisations, with a focus on research and development, and is a member of the European Higher Education Area (EHEA), with EU accreditation. The Szeged medical university has been running English-Language Program for over 30 years and established independent faculties for Pharmacy in 1957, and Dentistry in 1962.
The English-language medical degree program lasts six years and the dentistry programme lasts five years and both are ideal for international students. Upon successful completion of medical studies, graduates can work anywhere within the EU and in various health systems around the world.
We offer free application management to this university, click here to apply.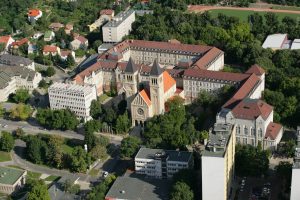 The University of Pécs is the oldest university in Hungary, celebrating 650 years since its foundation. Its roots go back to 1367, when the Anjou King of Hungary, Louis the Great established a university in Pécs. It now hosts more than 20,000 students, 2000 instructors, researchers and 10 faculties, forming one of the largest universities in Hungary, the knowledge center of South Transdanubia.
Each year over 3000 international students from 66 countries choose to study medicine at in Pécs, Hungary and enjoy the rich cultural diversity. The university is already part of a large network of international research institutions, partnerships and university networks.
The University of Pécs has been offering full study programs in English for more than 30 years. Medical programs include General Medicine (6 years) , Dentistry (5 years) and Pharmacy (5 years), providing complete theoretical and practical training in medicine. The diploma issued by the Pécs Medical School is accepted by all European Union countries. Choosing to study at the University of Pécs means that you will be part of a lively and truly international student environment.
We offer free application management to this university, click here to apply.
The University of Nicosia (UNIC) is the largest university in Southern Europe that teaches primarily in English, with more than 12,000 students from over 70 countries coming together in an innovative and transformative learning space.
Over the past two decades, the University of Nicosia has led the development of life and health sciences programmes in Cyprus. The University of Nicosia started the first medical programme in Cyprus in 2011 by offering the St George's, University of London Bachelor of Medicine and Bachelor of Surgery (MBBS) graduate-entry programme.
More than 850 students from 64 countries around the world are enrolled in the Medical School, coming from as far away as the United States, Canada, Australia and New Zealand.
In addition to their achievements in medical education and research, students also benefit from world-class faculty members, experienced and supportive staff, international partnerships, and state-of-the-art facilities and learning resources. The student-centred curriculum allows for the early development of clinical skills and reasoning, and promotes collaborative learning, critical thinking and reflection, skills that are essential for your future career in medicine.
Our graduates are practising physicians across the world, including the USA, Canada, UK, Australia other EU countries, Israel and Lebanon.
The Medical School, the largest in the country offers two medical programmes:
• St George's, University of London Bachelor of Medicine and Bachelor of Surgery (MBBS),a 4-year graduate-entry British medical degree quality assured by the UK General Medical Council and awarded by St George's, University of London
• Doctor of Medicine (MD), a 6-year undergraduate-entry degree
We offer free application management to this university, click here to apply.
For studying abroad, few places offer the wonderful setting and lively atmosphere of Budapest with its charm and the most striking panoramas in Europe.
Semmelweis University is the oldest university in Hungary with a history dating back to 1769 when Queen Maria Theresa first added a medical faculty to the original University of Nagyszombat. During the 1950s, the university was affiliated with several hospitals and the Medical Faculty became an independent institution for the first time. International relations and English language programs were then started and by the 1990s, there were over 3100 hospital beds at the University's clinics. The Budapest medical university was quickly becoming a force Hungary and Europe.
Today, Semmelweis University is also one of Hungary's largest healthcare providers, offering healthcare to over 2.3 million patients every year. With more than 10,000 students, 8,000 employees and 27 clinics, this Budapest medical school has a distinguished place in both the Hungarian health and higher education systems. Semmelweis University is one of the premier universities in Budapest for international students.
The departments of Medicine, Pharmacy and Dentistry offer students a well respected and outstanding center of research. Their clinical work is carried out in close cooperation with education and research, to jointly benefit all three areas.
Semmelweis University culture is built on "the classic trinity" of education, healthcare and research and provides a high-quality education, which is acclaimed internationally. For those who want to study medicine in Budapest, the choice of Semmelweis University couldn't be better.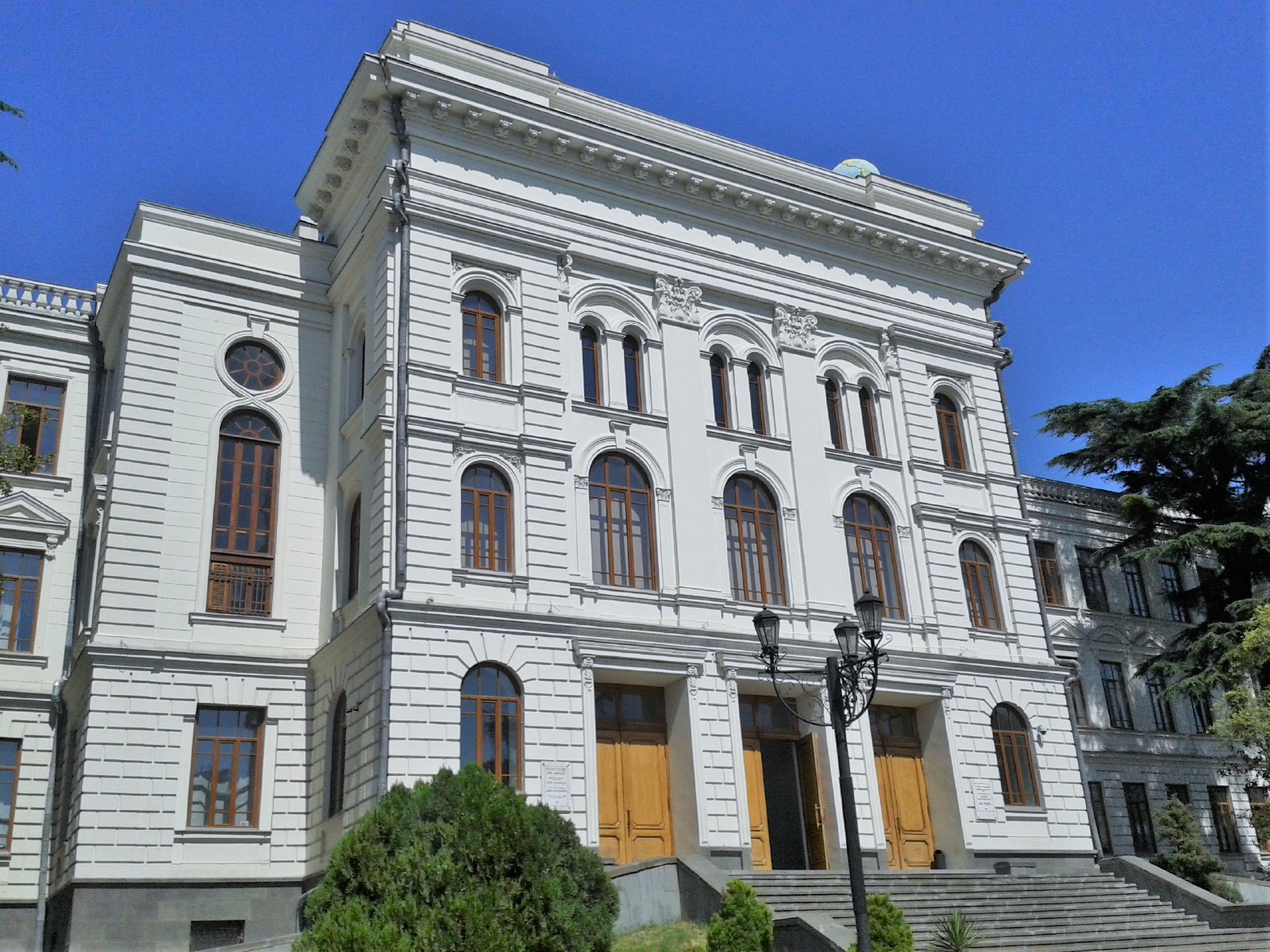 Ivane Javakhishvili Tbilisi State University formed in 1918 is based in Tbilisi in Georgia. It is the oldest university in Georgia, as well as the Caucasus region. The history of higher medical education originates from October 1918 when the Faculty of Medicine was established at the Tbilisi State University.
The main founder of the university was a Georgian historian and academic, Ivane Javakhishvili, alongside several scientists including Giorgi Akhvlediani, Shalva Nutsubidze, Dimitri Uznadze, and Grigol Tsereteli.
Currently the faculty is running one-tier academic programs for physicians and dentists.  They have a 6 year undergraduate medicine programme but no dentistry programme.
The university has five branches in the region of Georgia which include six faculties – including law, economics and business, humanities, medicine, and social and political sciences – 60 scientific-research laboratories and centres, a scientific library, seven museums and a publishing house.
With no central campus, the university buildings are spread over the city. The oldest building is where the administration of the university is seated, while the Pantheon of Tbilisi State University is one of the university's most important cultural and historical places.
The university is affiliated with foreign scientific and educational centres, which include the University of Saarland in Germany, Brunel University in the United Kingdom as well the Association of European Universities, UNESCO, and the Council of Europe.
During the last few years, numerous scientific conferences (among them international) dedicated to actual problems of medicine were organized by the faculty. The academic staff published scientific works in high impact scholarly journals; textbooks, monographs, and translations were issued as well. The faculty academic staff permanently participates in national and international scientific grant projects.
Notable alumni include former Prime Ministers Irakli Garibashvili, Bidzina Ivanishvili and Giorgi Arsenishvili, Tamar Beruchashvili, former Minister of Foreign Affairs of Georgia and Ana Dolidze, a notable activist.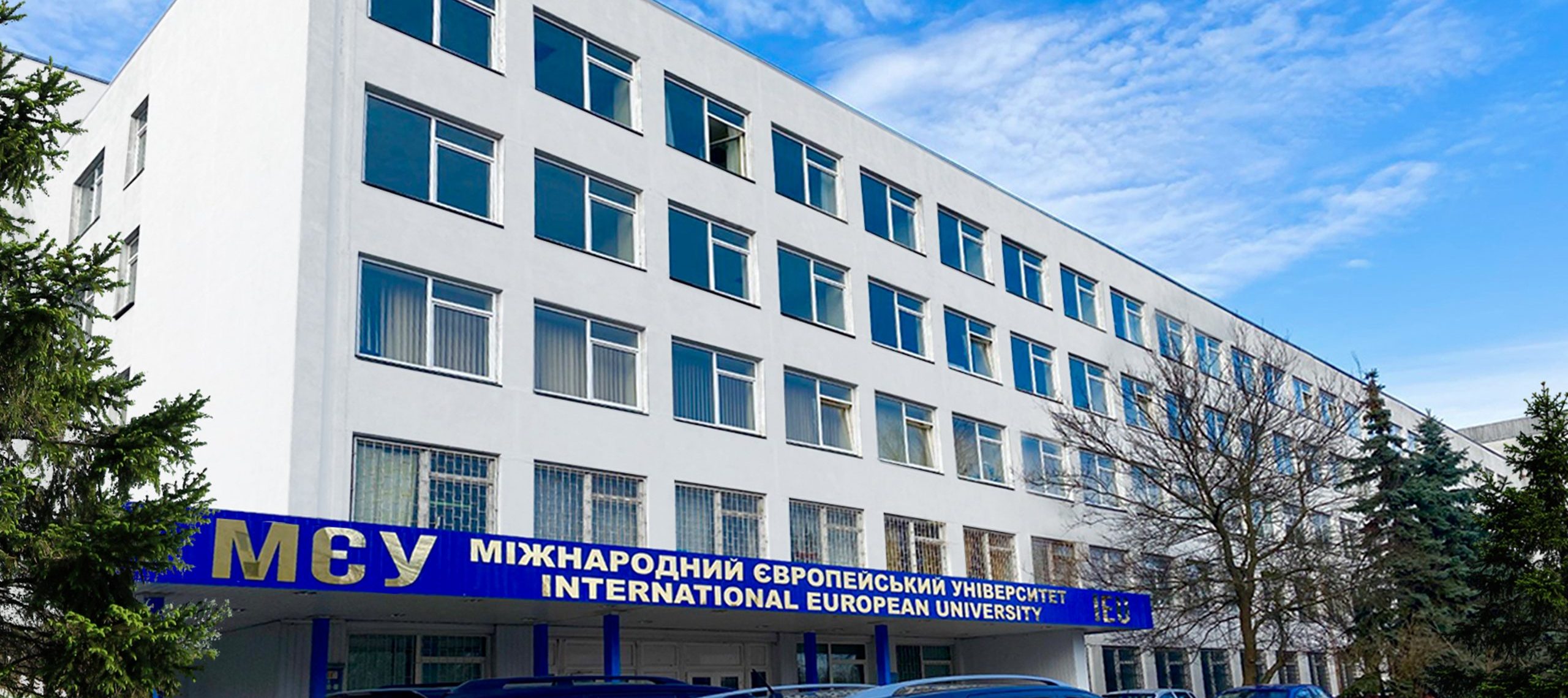 Established in 1991, International European University is a modern private university in Ukraine and one of the most affordable universities in Europe with tuition fees costing approximately only £3,000 per year and no entrance exam required for admission.
European University (EU) offers courses and programs leading to officially recognised higher education degrees in several areas of study.
Their formula for teaching medicine was based on European curricula, creating a powerful library with world medical textbooks, with progressive doctors who see medicine "in a new way" and are ready to share experiences, teach and train a completely different generation of physicians.
The university is also registered in the AVICENNA Directory which is maintained by the University of Copenhagen in collaboration with the World Health Organisation and the World Federation for Medical Education (WFME) meaning IEU is fully recognised by the WHO by all governments levels.
The university is located in Ukraines capital city Kiev, the largest city of Ukraine with  officially  3 million inhabitants.
Dating back to the 5th century, Kiev is one of the oldest cities in Eastern Europe, and was founded on the banks of Dnipro River.
Kiev has a humid continental climate like the rest of Eastern Europe. Spring and autumn are very brief and have large variations in temperatures. Summer is pleasantly warm with the average high being 25°C. Winters are cold due to the heavy influence from Russia.
Non-resident and foreign students can stay in the university dormitories, which are located in the heart of Kiev. All rooms are renovated, with new furniture. Convenient transport links – 20 minutes by metro to the school building, which is located in a cozy green area.