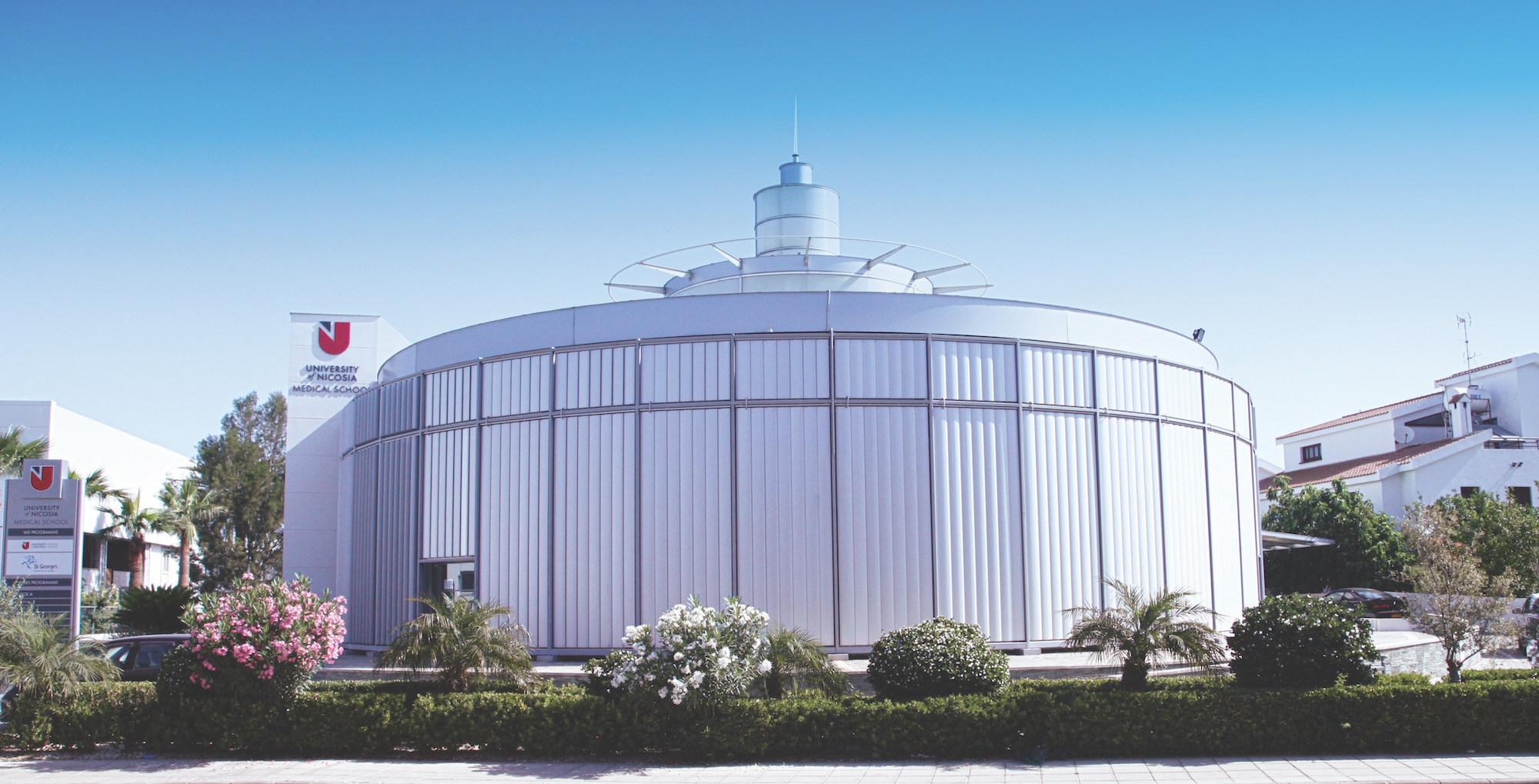 London Medical Academy is proud to partner with the University Of Nicosia & St Georges University in London which offers students the chance to do a 4 year graduate entry medical degree which will be recognised as a UK medical degree.
About The University
The University of Nicosia (UNIC) is the largest university in Southern Europe that teaches primarily in English, with more than 12,000 students from over 70 countries coming together in an innovative and transformative learning space.
Over the past two decades, the University of Nicosia has led the development of life and health sciences programmes in Cyprus. The University of Nicosia started the first medical programme in Cyprus in 2011 by offering the St George's, University of London Bachelor of Medicine and Bachelor of Surgery (MBBS) graduate-entry programme.
More than 850 students from 64 countries around the world are enrolled in the Medical School, coming from as far away as the United States, Canada, Australia and New Zealand.
In addition to their achievements in medical education and research, students also benefit from world-class faculty members, experienced and supportive staff, international partnerships, and state-of-the-art facilities and learning resources. The student-centred curriculum allows for the early development of clinical skills and reasoning, and promotes collaborative learning, critical thinking and reflection, skills that are essential for your future career in medicine.
Medical Programmes
The Medical School, the largest in the country offers two medical programmes:
• St George's, University of London Bachelor of Medicine and Bachelor of Surgery (MBBS),a 4-year graduate-entry British medical degree quality assured by the UK General Medical Council and awarded by St George's, University of London. It is also important to not the candidates can apply without the need of having a previous science degree as the degree can be in any subject. Students can also do the last 2 years ain UK doing their clinical trials at a UK hospital.
• Doctor of Medicine (MD), a 6-year undergraduate-entry degree
For more information on how we can help you apply to study at this university, please contact us either by phone on +44 2037 406 093 or by e-mail: [email protected]